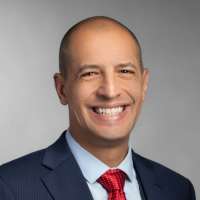 PEDRO DE OLIVEIRA COUTINHO
Estados Unidos
Dr. Pedro Coutinho is a fellowship-trained neurosurgeon specializing in minimally invasive and complex spine surgery with nearly 15 years of practice experience. He completed his neurosurgical residency at Hospital Souza Aguiar, where he developed a special interest in complex spinal surgery and reconstruction. After completing his neurosurgical training Dr. Coutinho served for nearly a decade as the Chief Executive Officer and Spine Section Director of the Neuro Spine Center Group in Volta Redonda.
To date, Dr. Coutinho has successfully performed approximately 3,500 spinal surgeries, including 1,800+ minimally invasive procedures. Dr. Coutinho has completed two years of clinical fellowships in two different institutions. He completed a Minimally Invasive & Complex Spine Surgery Fellowship at the University of Miami and later completed an Orthopedic Spine Surgery Fellowship at Yale School of Medicine.
Dr. Coutinho has published articles in peer-reviewed publications and has authored book chapters in the field of spine surgery. He is also a regular reviewer of World Neurosurgery Journal and The Spine Journal and performed more than 140 manuscript reviews in the spine field.
Dr. Pedro Coutinho has experience in spinal oncology, complex trauma, robotics, advanced image guidance and minimally invasive techniques. He treats a variety of vertebral spine conditions including Chiari malformations, disk herniation, spinal stenosis, spondylolisthesis, complex deformities, fractures, spinal infection, and primary and metastatic spine tumors.
He has staff appointments with St. Vincent's Medical Center. Dr. Coutinho is board certified by the Brazilian Neurosurgery Society/Brazilian Medical Association, and a member of the American Association of Neurological Surgeons, Congress of Neurological Surgeons, North American Spine Society.