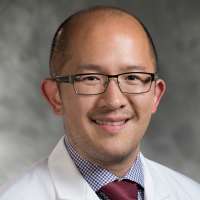 KHOI THAN
Estados Unidos
Dr. Khoi Than is Associate Professor of Neurosurgery and Orthopaedic Surgery at Duke University in Durham, NC. Born in Houston, TX, in 1982, Dr. Than graduated Phi Beta Kappa from Johns Hopkins University and stayed at Johns Hopkins for medical school. From there, he completed his neurosurgery residency at the University of Michigan and completed a one-year minimally invasive and complex spine surgery fellowship at the University of California, San Francisco. After training, Dr. Than joined the faculty of Oregon Health & Science University as Assistant Professor of Neurological Surgery in 2015 and later was recruited to join the faculty at Duke in 2019.
Dr. Than's research interests are in minimally invasive spinal deformity surgery and outcomes after spine surgery. He has co-authored more than 140 peer-reviewed manuscripts and nearly 30 book chapters.
Dr. Than serves on the Executive Committee of the Congress of Neurological Surgeons as Member-At-Large, and on the Executive Committee of the AANS/CNS Section on Disorders of the Spine and Peripheral Nerves. He is a member of the American Association of Neurological Surgeons, North American Spine Society, and Scoliosis Research Society.